Nowadays with apps like Spotify,  it's easy to skip past new music after listening to the first few measures. Balance helps slow down the experience by bringing back the serendipity of the radio while nudging the user to carefully consider before adjusting the balance – switching to the next station on the radio.
​​​​​​​Roles: 

Industrial Design, Interaction Design, Physical Computing, Prototyping


Materials:

  Arduino, sensors, maple, concrete, magnets


Tools: 

Solidworks, CNC machine, SLA printer, Arduino, table saw, joiner, planer
As the user moves the ball along the radio, its weight changes the angle of the radio, determining the radio station. By having to carefully balance the ball at the right angle, it slows the user's experience down and helps them appreciate the music, rather than quickly surfing through options with a knob.
​​​​​​​
Along the side of the radio is lined with capacitive touch sensors that increase in volume as you slide towards the larger area and vice versa. The radio itself acts as a visual indicator for the volume.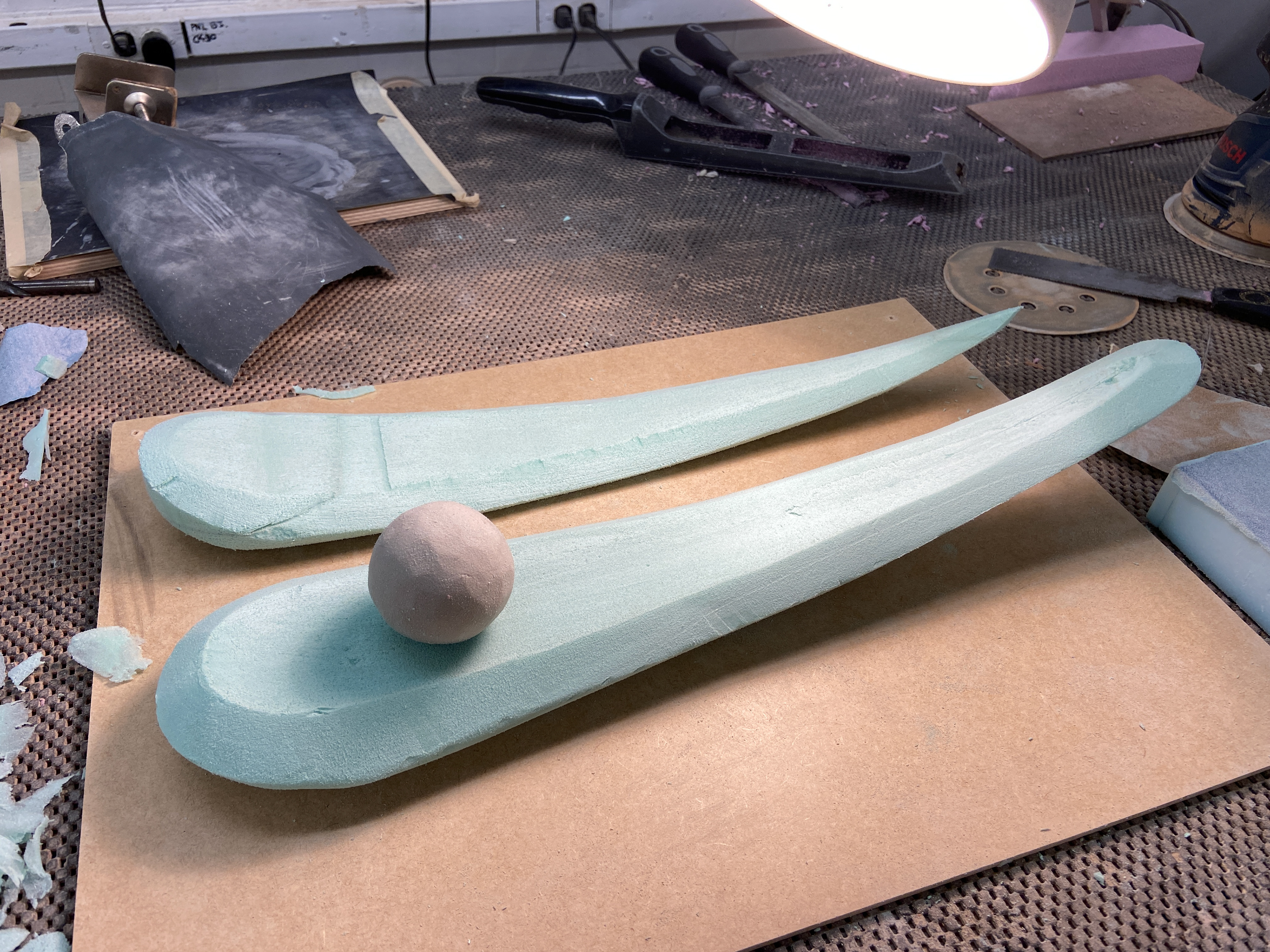 CNC Machining +. Sanding —
Creating the Concrete Ball —