Industrial Design Internship

: June – August 2022
What is Elroy Air?


They are start-up developing  an autonomous cargo aircraft system that can enable expedited shipping to areas that are hard to reach, like providing relief during natural disasters 
Two Parts:
Part 1: 
Wing Display Model
Part 2:
Express Pod
Part 1: Wing Display Model
​​​​​​​

Problem:

Since the whole aircraft is so large Elroy Air can't possibly bring it to every trade show. Therefore we need a scale model that

can communicate the size of the aircraft

while also being

easily assemblable

by any coworker who presents this model at the trade show.
Tools:

Solidworks, 3D printing, Keyshot, Physical Prototyping
Skills:

Industrial Design, UX, Prototyping, Design for Manufacturing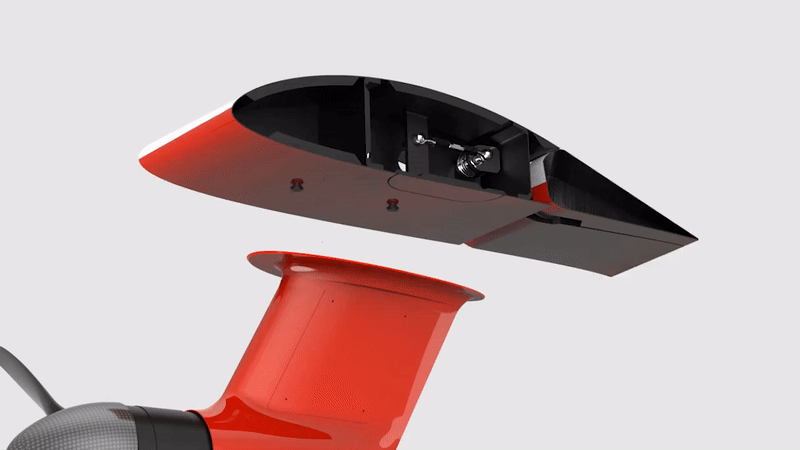 The Wing
Slots and locks into the pylon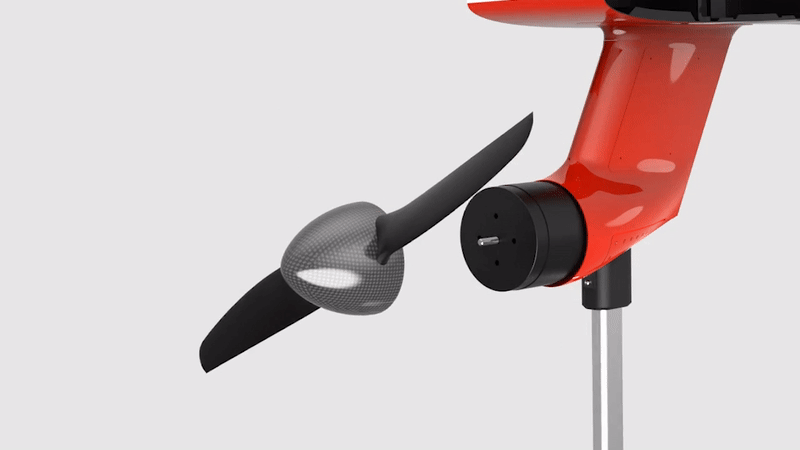 The Propeller


Spins onto the pylon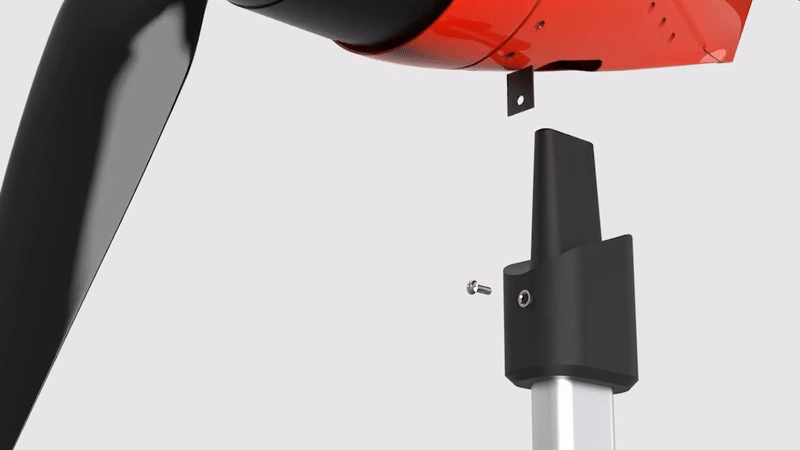 The Stand


Model is slotted and secured with a screw
​​​​​​​
Problem:

The original cargo pod was not designed with a lid which poses problems with protecting packages while in transit. The ideal cargo pod lid would be

weatherproof, easy to use, doesn't obstruct the pod opening, and is simple

– something too mechanical would pose problems in the future.
Tools:

Solidworks, Sewing, Keyshot
Skills:

Industrial Design, Soft Goods Design, UX, Prototyping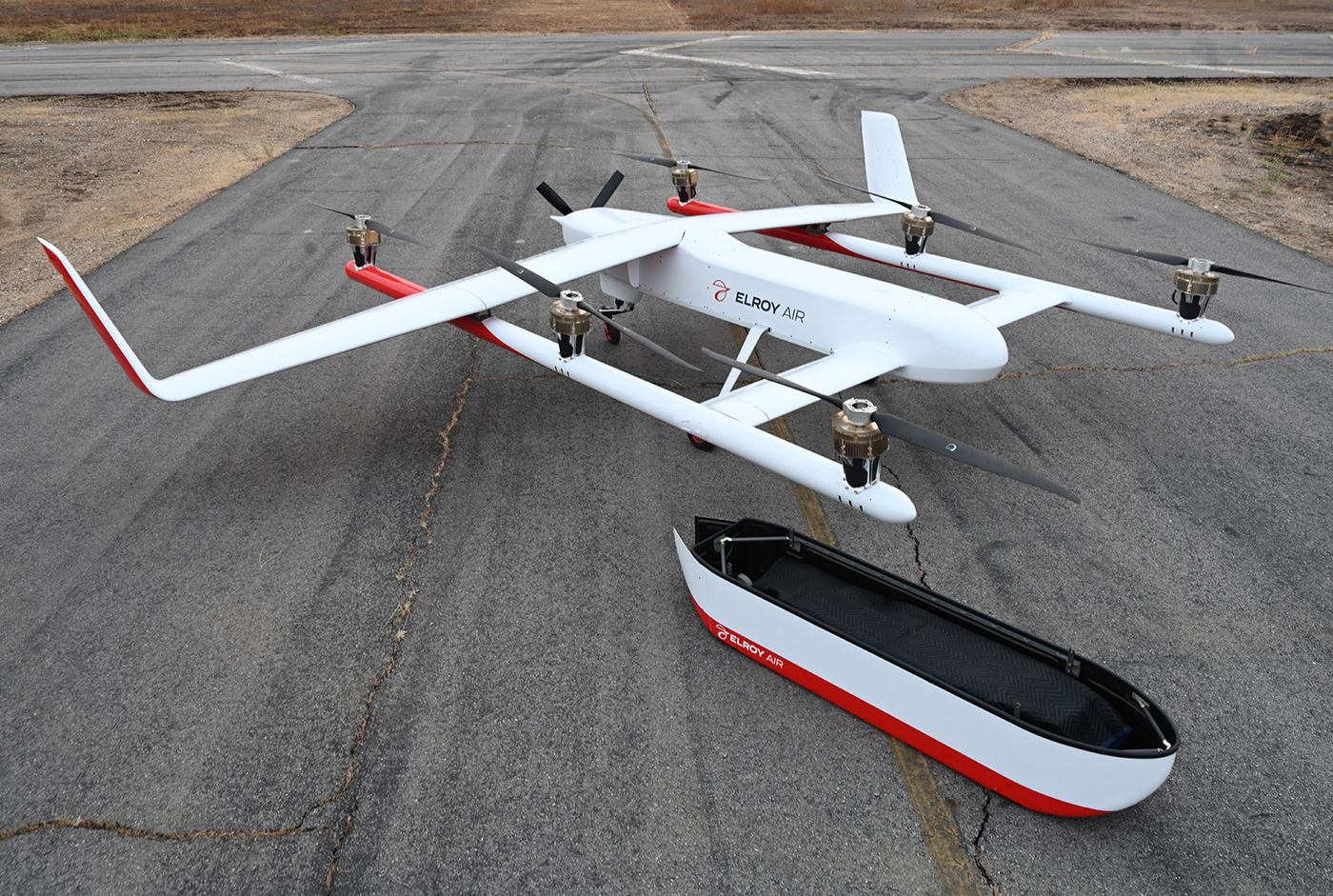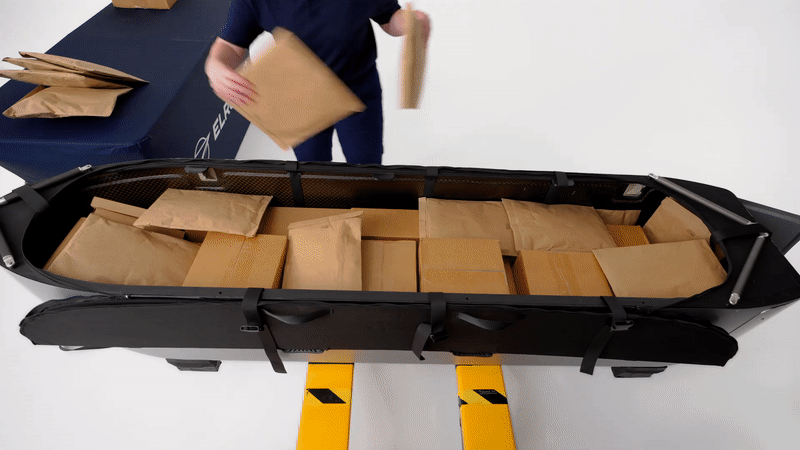 Opening:

Unzip


Pull on the red zipper pull to unzip the pod lid. The long red tab creates an obvious touch point and the long fabric provides a comfortable reach when unzipping the pod lid.
Opening:

Lift Handles


Lift the large plastic handles. These are the next most obvious touchpoint. Due to the hard panels on the side, the act of pulling the lid from the middle naturally folds the lid in half.
Opening:

Magnets


Once the lid is folded ceramic magnets instantly keep the two sides folded together, simplifying the order of operations.
Open State:




The lid hangs folded at the side, out of the way




Closing:

Lift Handles


The handles are ready at the side. The user just needs to lift the handles without needing to bend far
Closing:

The Fall


The 2 hard panels make it easy to allow the lid to fall and cover the packages in one motion
Closing: 

Zip


Using the zipper the user closes the packages, ensuring it is safe.