We took a product from the museum exhibit "Extraordinary Ordinary Things," which consists of iconic designed products from the past, and analyzed what factors in the past influenced its design. From there, we projected those factors into the year 2050 using STEEPV factors, and designed around how the factors of 2050 would change the design.
Tools:
Solidworks, Keyshot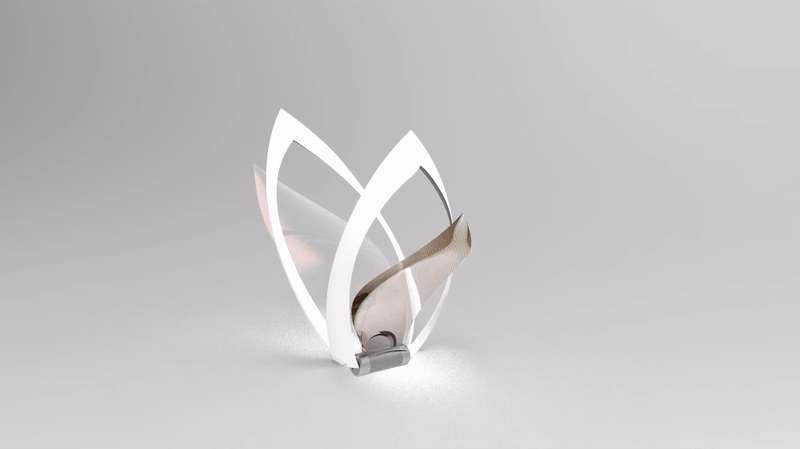 The Work Fan of 1950 - 2050
1950s: Desk fan from "Extraordinary Ordinary Things" exhibit
2050: Work fan that follows the user to wherever they need to go
The biggest change here is how work is defined. In the past, the workplace was stationary, at a desk in a cubicle. Now, that definition is changing, and people are working from anywhere they can get a solid internet connection. In the future, some people may not even be tied down by internet connection and are free to move about. 
Flutter is a work fan that can follow the user around anywhere they decide to work. Especially due to the warming climate in 2050, a fan is more important than ever to keep cool.
Learning About The Past: 1950 Italy
To gain insight on how this fan came to be, I researched what STEEP (social, technological, economic, environmental, and political) factors may have contributed to its design
From the background research, I reflected the STEEP factors into 2050 and created a scenario of what the workplace, where the fan resides, would look like in 2050.